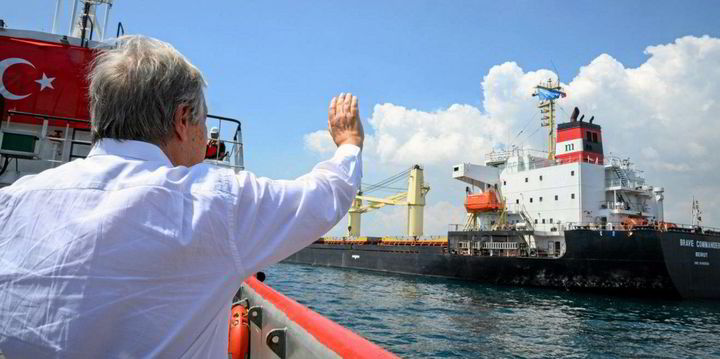 On the day it was expiring, a key UN-led scheme to ship grain out of Ukrainian ports has got a new lease of life.
Recep Tayyip Erdogan, president of mediator Turkey, announced an extension of the deal after 19 March, the country's defence ministry tweeted on Saturday.
The duration of the scheme, however, wasn't immediately clear.
According to a tweet by Ukraine's infrastructure minister Oleksandr Kubrakov, it was extended by its customary duration of 120 days.
A senior Russian official, however, said that Moscow has't budged from its previously declared position to renew the corridor for just 60 days, in order to put pressure on the UN and the West to remove obstacles to Russia's own agricultural exports and fertilisers.


This article has been posted as is from Source. May require a subscription for full access.